The Birmingham Discovery Centre is the UK's second one (after Manchester) and opened in July 2018. We visited in November 2019.
Essentially the Discovery Centres are mini indoor Legolands with a small selection of activities and rides that you might find at a full size theme park. The Birmingham Discovery Centre is in a city centre location with a nearby multi-storey car park.
After paying, the first thing you encounter is Kingdom Quest. This is a Castle themed ride that involves sitting in a carriage which follows an automatic route past various screens and Lego decorations. Each rider has a gun which they fire at trolls and skeletons as they pass by. It's pretty good fun for all ages.
Next is Miniland. This is a room full of miniature recreations of famous Birmingham and Midlands landmarks – like Edgbaston cricket ground, the Bullring, Warwick Castle and the Cadbury factory. The lights cycle between daytime and nighttime and there are some mechanised scenes When we went, many of the builds were decorated with cobwebs or ghosts in honour of Halloween.
After Miniland, you emerge into a central area from which a number of other activities can be accessed. These include:
A 4D cinema – showing 4 different 10-minute films with wind and water effects. These are the same as you get at the full size Legoland.
A LEGO Racers area where you can build cars and race them down a large ramp..
A Friends display and building area.
A DUPLO Farm area.
A soft play area.
A coffee shop.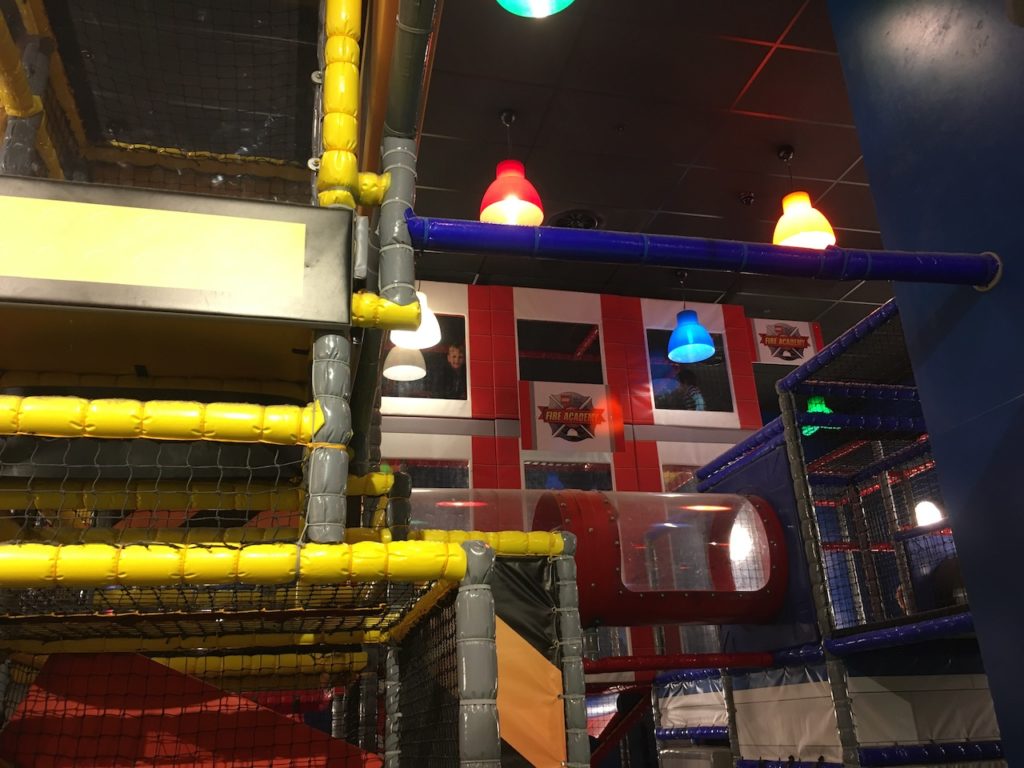 In a slightly hidden side room, you could build scenes out of Lego and animate them with iPads. However, when we went, there were only two and one wasn't working. On the working one, there didn't seem to be an obvious way to take away what you made, but it was possible to save the video, perform a swipe gesture to get out of the app and email it to yourself!
There was also an area where you could sit and build small models to take away for free. When we went, there was a Harry Potter theme, but the staff didn't seem too bothered what you built.
According to the website, there is a Merlin's Apprentice ride, but somehow we missed this!
Overall, it was a fun way to spend a few hours and was reasonable value for money at £18 per person. Some of the activities could have been sharpened up a bit (e.g. the animation). And the coffee shop wasn't fantastic. But it's definitely worth a visit if you're in Birmingham.