The Ford Mustang is the latest in the Creator Expert series of vehicles and follows behind some real classics. Two of my favourites are the VW Campervan (10220) and Beetle (10252), but more recently we've seen James Bond's DB7 (10262), which received mixed reviews. This model sees Lego tackle an iconic US muscle car.
The Mustang is about 1/13th scale and it's a pretty big model with 1,471 pieces.
Inside the box are six main bags and 5 smaller ones, along with a large, nicely printed A4 instruction book and the dreaded stickers.
The instruction book also contains some background about the history of the Mustang and about the design of the LEGO model.
The build is incredibly satisfying from start to finish and, as you might expect, there are lots of clever construction techniques. Unsurprisingly, the build begins at the bottom with the underfloor which is built around a rigid technic base. The model features a number of very nice action mechanisms and you encounter the first of these quite early on – firstly with the start of the steering assembly, then the mechanism for raising and lowering the rear suspension, then the gearbox.
The build is incredibly satisfying from start to finish
The engine construction follows and the addition of a printed 1×1 round tile with a Mustang logo is a particularly nice touch. After the engine, there's a bit more lower bodywork, then it's time for the front seats. These are very cleverly constructed to give the appearance of a padded leather upholstery.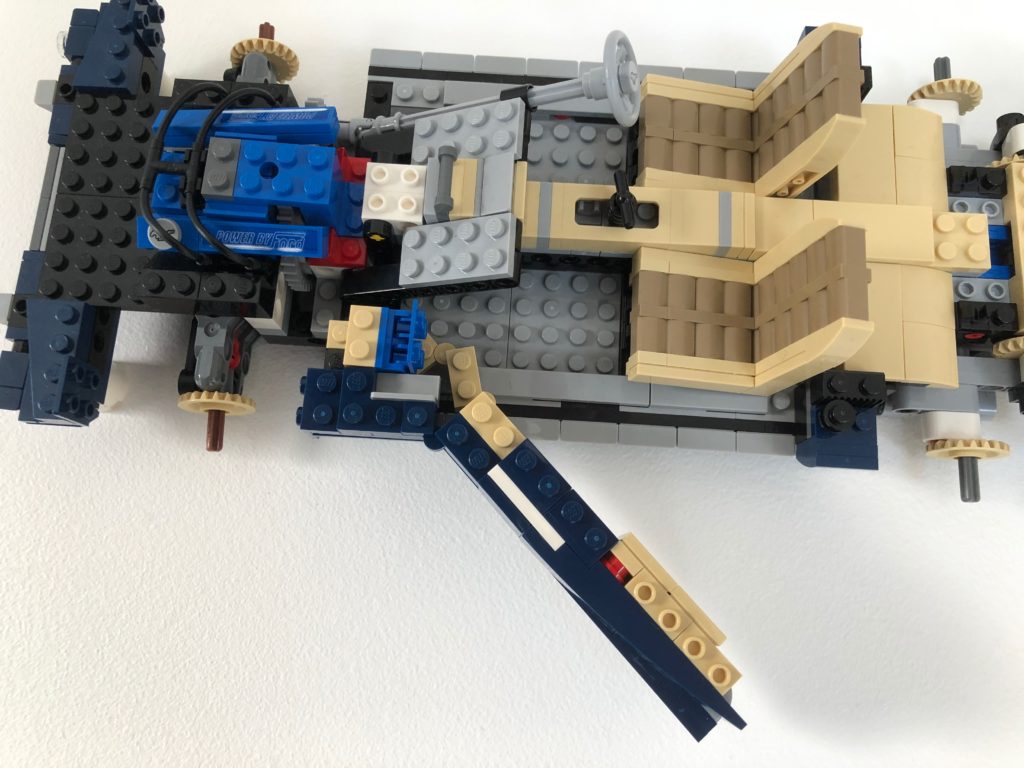 Just as you're starting to be really impressed with the design of the model, along come the doors and take things up yet another level. These feature a beautiful hinge mechanism for opening and closing and the satisfaction is further improved as the bodywork is built up on top of the basic frame.
Once you've built the doors, you're about half way through the build and the final three bags build up the body, add the roof, and put the finishing touches to the steering and suspension mechanisms.
Eventually you end up with a car that is surprisingly large and bears a striking likeness to the full size metal Mustang.
At the end, there's an immense feeling of satisfaction, but tinged with a slight disappointment that the build is finally over.
Serving the task of letting you down gently, LEGO included a number of modification options such as a supercharger, spoiler or beefy exhaust.
Summary
Richard's verdict: 9/10 – an enormously satisfying build, whether or not you're a fan of the Mustang. Raises the bar even further for the Creator Expert builds.
Tom's verdict: 6/10 – Really cool steering.
Released: Mar 2019
Number of pieces: 1471